Dit is mijn webshop, gevuld met unieke en betaalbare tekeningen. Hier vind je de tekeningen die op dit moment te koop zijn, en ik voeg regelmatig nieuwe tekeningen toe. Alle werken zijn origineel en genummerd. De tekeningen zijn op A4-formaat, tenzij anders aangegeven, en getekend op 250 g/m2 acquarelpapier. De prijs is exclusief verzendkosten en exclusief lijst.
Bij een bestelling van meer dan 80 euro met verzending binnen Nederland betaal je geen verzendkosten.
Ik werk ook in opdracht. Neem gerust contact op voor de mogelijkheden.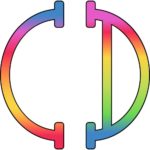 This is my webshop, filled with unique and affordable drawings that are currently for sale. I regularly add new drawings. All drawings are handmade and unique. They are drawn, unless a different size is indicated, on A4 acquarelpaper. Prices do not include shipping fees or frames.
I also do commissions. Please feel free to contact me for more information.