Ik ben Cindy
Ik schrijf, ik teken
Ik ben Cindy. Ik schrijf, ik redigeer, ik teken. Ik combineer dit met mijn baan in de financiële sector, waar ik mijn tijd doorbreng als leidinggevende en als coach op het gebied van persoonlijke ontwikkeling.
In mijn blog schreef ik een tijdlang over de hobbels die ik in mijn leven tegenkom en de hobbels die ik voor mijzelf opwierp. In mijn webshop vind je de tekeningen die ik maak en verkoop. Je kunt me volgen op Instagram.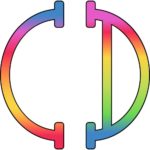 My name is Cindy. I write & edit, I doodle. I combine this with my job in the financial sector, where I'm spending my time as a manager and as a coach in the internal coachnetwork.
In my blog I shared the daily struggles life throws at me, or the ones I created for myself. But it is in Dutch, so you may want to ignore the writings, and go straight to my drawings. I sell some of them in my webshop, where you can take a look. Feel free to follow me on Instagram.